If you love handbags, you can certainly appreciate those produced by LeSportsac.  The quality is impeccable and the styles are just adorable.  Disney, of recent, has begun selling LeSportsac brand bags in their online store and those also found in many of the parks.  If you do not want to wait to see them once you are in the parks, here is a bit of a preview.
To purchase the bag, click on either the photo or the link below the photo which describes each of the bags:
Minnie Mouse Hobo Bag by LeSportsac – "Celebrate Minnie"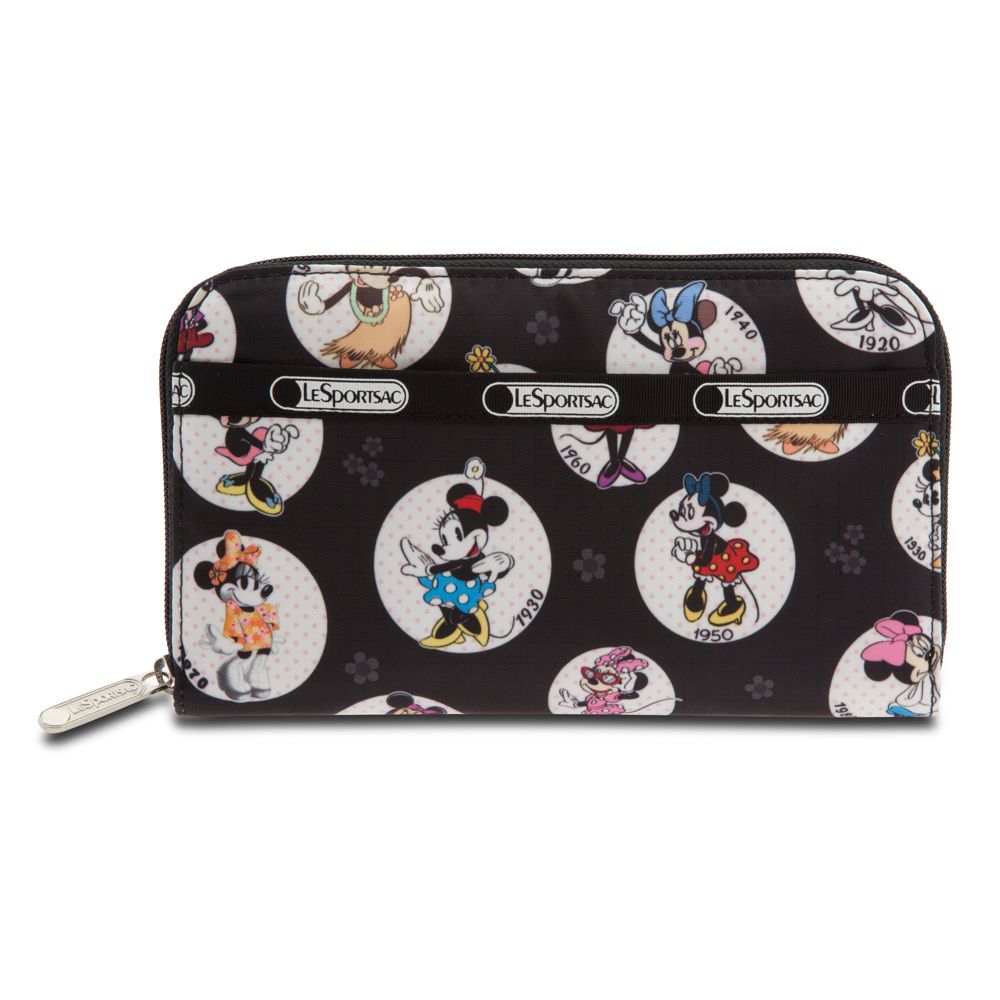 Minnie Mouse Wallet by LeSportsac – "Celebrate Minnie"
Disney is soon to release a new pattern of LeSportsac products and new Dooney and Bourke products. Stay tuned to see those soon!  Order your LeSportsac today and get it shipped to you for free by typing in the word SLEEP!